MANILA, Philippines — A religious group has expressed support for the candidacies of Senator Panfilo Lacson and his running mate, Senate President Vicente "Tito" Sotto III, citing the pair's vision for "good governance and integrity to lead the nation".
Christian Church Fellowship International, which claims to have about 1.5 million members nationwide, assured Lacson of its commitment to supporting his candidacy and that of Sotto.
"We strongly believe in your good governance and integrity in leading our nation. As such, we give you our full support as President of the Republic of the Philippines with your Vice President, Senator Tito Sotto, the [these] upcoming national elections," the group's leader, Bishop Pat Alfred Hermosilla, said in a letter.
RELATED STORIES
Lacson calls out to supporters: Time to come out of your shell
Lacson cancels 'unity talks' again
Lacson says he was asked to drop proxy offer for Robredo-Sotto duo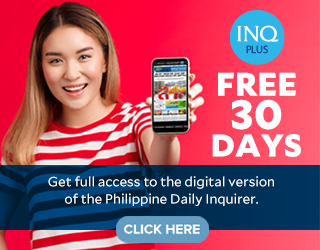 Read more
Subscribe to INQUIRER PLUS to access The Philippine Daily Inquirer and over 70 titles, share up to 5 gadgets, listen to the news, download as early as 4am and share articles on social media. Call 896 6000.
For comments, complaints or inquiries, contact us.